Middle school and meditation. Sounds a little like oil and water to me. Focus, stillness, relaxation, and equanimity aren't the first things that spring to mind when you think of adolescents launching into puberty.
It is, after all, the greatest physical, mental, and emotional transformation of their young lives.
But maybe we need to look at it differently? Maybe mindfulness is just what kids need when their hormones are on overdrive and their peer group has turned into a gauntlet of social survival.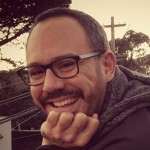 Like adults, maybe kids also need tools to help with emotional regulation and mental clarity.
In this episode of the OneMind Meditation podcast, I explore meditation in the classroom with middle school teacher and long-time meditator Ross Robertson.
The Rise of Meditation In The Classroom
The movement to introduce meditation and mindfulness into school curriculums isn't new, but it's definitely gaining momentum. Recently, we interviewed high school math teacher Lawrence Carroll about his work blending math and meditation in the classroom.
Last year, NBC News did a segment on the success of one San Francisco public school that integrated mindfulness into its program and saw dramatic results. In a nutshell:
Over a four-year period, suspensions decreased by 79 percent and attendance and academic performance noticeably increased.
In 2014, actress Goldie Hawn leveraged her star power at the World Economic Forum to advocate for teaching mindfulness in schools.
Her own foundation has done groundbreaking work in this area for over ten years with over 400,000 students benefiting to date. The Hawn Foundation's signature program is called MindUP™.
MindUP™ was created through a collaboration of neuroscientists, positive psychologists and educators to create the evidence-based training program for teachers and children called MindUP™. Based in neuroscience, mindfulness and positive psychology, MindUP™ teaches children greater emotional self-control, resiliency and helps develop better decision-making skills.
Mindful Schools is another organization powering this trend. With trained educators in all 50 states in the U.S., Mindful Schools has impacted over 300,000 students worldwide. According to their website:
Our courses and curriculum are designed for under-resourced public schools with high turnover and toxic teacher and student stress. We focus on giving educators practical skills for self-care, facilitation, and connecting with youth, allowing educators to implement and adapt simple, effective mindfulness practices that put little demand on the school day. This allows mindfulness programs to manifest organically, responding to the specific needs of any environment.
What About The Science?
So what does the science tell us about the efficacy of teaching mindfulness and meditation in schools? It's still early days. Although there is a growing body of evidence in the medical field, and some real data, more is needed to prove anything conclusive.
In a recent Atlantic article on this topic Lauren Cassani Davis points out a few studies exploring the effects of mindful therapy on children:
Mindfulness is widely considered effective in psychotherapy as a treatment not just for adults, but also for children and adolescents with aggression, ADHD, or mental-health problems like anxiety.
In this episode of the OneMind Meditation podcast, Ross Robertson and I explore:
Ross's experience and training in meditation
Why Ross started teaching meditation to his middle school students
The approach Ross uses to introduce his students to meditation
Some of the positive results Ross has seen in his students
Why Ross no longer meditates
The indelible mark that meditation has made on Ross's own life
Show Notes