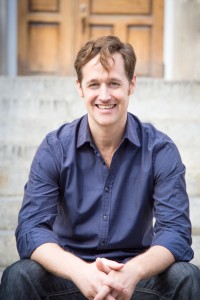 A veteran meditator, Morgan Dix is a cofounder of AboutMeditation.com and a certified Mindfulness Meditation Teacher. For fifteen years, he studied non-dual meditation and formally lived and trained in a yoga and meditation retreat center. As the assistant education director for the center, he created online courses and learning opportunities for thousands of people.
During that time, he participated in more more than fifteen annual ten to twenty-day silent retreats. In 2012, Morgan completed a 48-hour meditation marathon fundraiser, where he sat still in meditation for 48 hours.
After meditating consistently for 20 years, he started sharing his passion for meditation on About Meditation. Today, he creates online courses, writes articles, and currently hosts the popular OneMind Meditation Podcast, interviewing meditation teachers, researchers, and every day practitioners.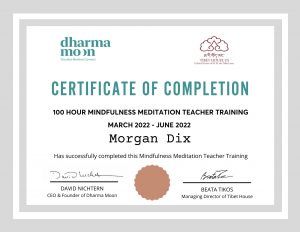 Morgan has learned from and studied with a variety of teachers and has trained extensively in the Neo-Advaita and Vajrayana schools. He cites Chagdud Tulku, Paramahansa Yogananda, Sri Ramakrishna, Sri Chimnoy, Ramana Maharshi, Andrew Cohen, Daniel P. Brown PHD, and David Nichtern as important teachers and influences.