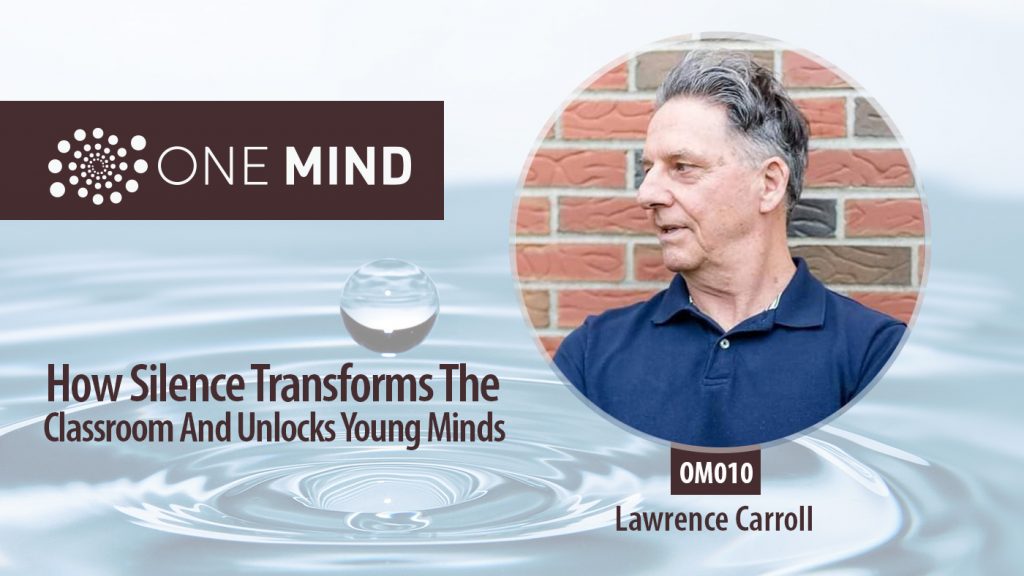 How would you like to do nothing for the whole year?
That's the very first question that high school teacher and long-time meditator Lawrence Carroll asked his students on opening day.
That's a good way to sell meditation in the math class, but little did his students know, just how transformative "doing nothing" would be.
Lawrence Carroll is an old friend of mine and mentor. He taught in public high schools in Australia and the US for seventeen years and won awards and distinction for his unique teaching style. At the heart of his approach is a seldom used principle—silence.
How Silence Transforms The Classroom
While teaching his students meditation, he saw extraordinary changes in the classroom. Ironically, spending the first few moments of every class withdrawing into silence enabled students to be mutually supportive and more engaged. He saw students restricted by limiting ideas about their ability to do math burst through inner barriers and start believing in themselves.
And people noticed. Students, teachers, and administrators all took note and Lawrence was nominated for the county-wide distinguished educator award. He was also invited to present a paper called The Phenomenology of Silence: Educing Learning and Creativity in the Classroom on his teaching methodology to the esteemed Oxford University round table.
I wanted to invite Lawrence Carroll on to the show so you could hear about his incredible results in the classroom teaching meditation to students. But more than that, Lawrence is passionate about fixing the education system and he has some powerful ideas that are making a difference. I think you're going to resonate with what he has to say.
If you are a parent, a teacher, a mentor, or your have children in your life, I have no doubt you'll be inspired by Lawrence and his work and you're also sure to pick up come tools and tips for working with young people.
In this episode of The OneMind Podcast, Lawrence Carroll and I discuss:
Why it was so important to start each class with a period of sustained silence
The specific relaxation and meditation techniques he taught children in the classroom
How he taught to students with ADD/ADHD and how he turned them into advocates of silence
How he fostered mutual respect in the classroom
Why meditation practice had to come before math class
Why he put authentic connection with his students before teaching them math and how that improved their performance
The mystical nature of mathematics
How he used meditation to side-step student allergies to learning mathematics
The incredible power of "wait time" in the classroom
Why the socratic method of non-propositional teaching is so conducive to teaching meditation in the classroom
Lawrence's theory of compounding which he applies to the results and benefits of a sustained meditation practice
Show Notes