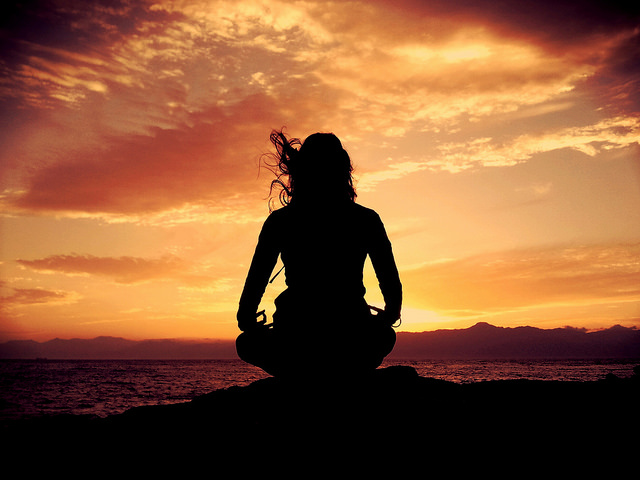 You are not separate from the whole. You are one with the sun, the earth, the air. You don't have a life. You are life. ~Eckhart Tolle
Is your world big or small? Because, often that's a matter of perspective. For example, do you feel like your entire being is trapped sometimes behind the cartesian grid of your mind?
A lot of us are blessed and cursed with a linear mind.
That kind of sensibility is great because it grounds you solidly in the rational world. But it can keep you blinkered in other ways, limiting your ability to flow and cutting you off from the big picture.
Meditation can do wonders to change that. It expands our minds and broadens our perspective to include aspects of reality and the human experience that don't fit so neatly on that cartesian map of reality.
Taming Your Crazy Mind with Ted Saad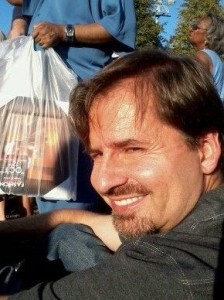 In this mulit-part episode of The OneMind Meditation Podcast, we interview long-time meditator Ted Saad.
In Part 1, Ted describes the slow but steady transformation which meditation has wrought on his being. Chief among the benefits we discuss, is how meditation helped him tame his crazy mind.
Once upon a time, Ted shares how he suffered from an overly linear and analytical mind which often led to anxiety and melancholy. Through meditation, his creative sensibilities awakened and his mind started working more holistically.
According to Ted, a daily meditation habit helps us create space around the stories and narratives we carry around about who we are. And that process makes room for us discover a deeper ground of self, which he refers to as our "true nature."
In Part 2, we explore the relationship between meditation and Integral Theory—an elegant map of human development pioneered by the philosopher Ken Wilber.
In part 1 of this episode, Ted and I discuss:
How meditation helps you deal with a wily and crazy mind
Why it's important to examine the stories we tell ourselves about who we are
How to let go of attachment to the objects in our mind
What we mean by the idea of our "true nature"
What it means to have an experience of our true nature vs becoming stable in that part of ourselves

How meditation helps reduce anxiety, depression, and melancholy

Why you can't always measure the things that are most important in meditation
Show Notes
(Photos via Flickr CC:Giuseppe Chirico)