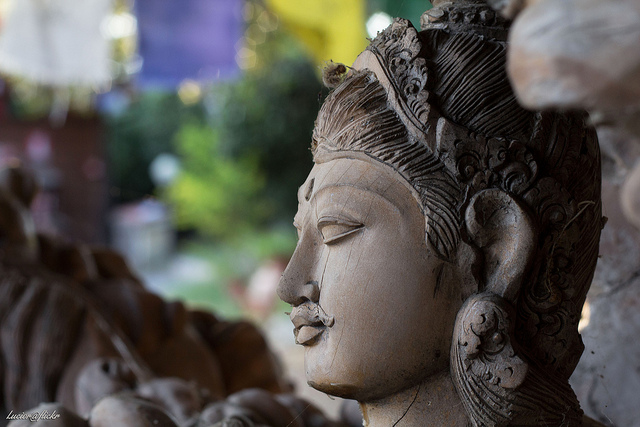 Meditation isn't about what's happening, it's about how you relate to what's happening. ~Sharon Salzberg
What does success in meditation look like? Does it mean that you're suddenly as serene as the Buddha? Does it mean the end of your anger, fear, doubt, and other unpleasant feelings?
This is a subtle and interesting question. Why? Because success in meditation can look as many different ways as there are human beings on planet earth.
Meditation Isn't An Experience
Here's the thing. And it's the reason why people get confused on this point more than any other. Meditation isn't an experience. It's only ever about your relationship to the endless kaleidoscope of your very human experience.
Naturally, we all want to feel a certain way. We want bliss, peace, and a sharp reduction in all of our unpleasant feelings. That's completely natural. Often, especially in the West, with our focus on material things, it's easy to try and reduce success in meditation to a type of experience—a pleasing experience.
But if you expect meditation to feel one way or another, you're bound to be disappointed. Meditation, in truth, is really about being easy and ok with the awkward and awesome spectrum of your entire human experience.
8 Signs of Success In Meditation
And because there is so much confusion around this question of success in meditation, I thought it would be helpful to dedicate an episode of the OneMind Meditation Podcast to exploring this question. How can you gauge progress and success in your meditation practice?
It's important to say that this is by no means a definitive list. And each tradition or technique is going to have its own variations on these themes.
Instead, these 8 signs of success in meditation can help serve as general signposts for you. During the episode, we explore each one of these signs in depth to help you navigate the subtle terrain of meditation with confidence.
In this episode of the OneMind Meditation Podcast, we explore 8 important signs of success in meditation:
Increasing your quality of life
Bearing witness to your mind
Becoming less reactive
Stillness
Relaxation
Freedom from thought
Heightened awareness
Freedom from time
Show Notes