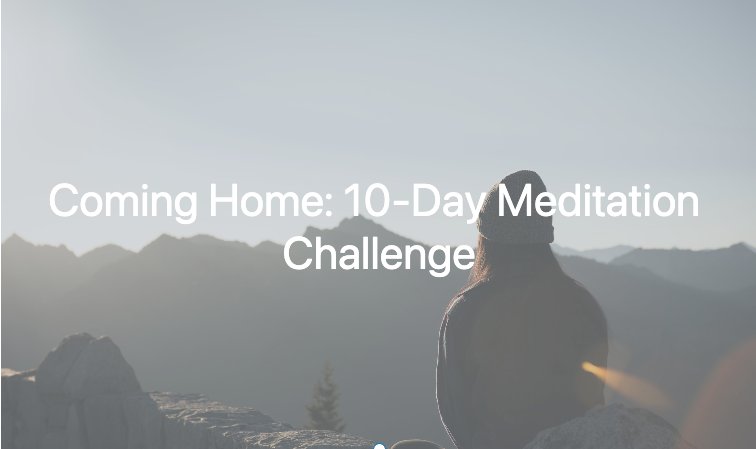 We're nearly halfway through the Coming Home 10-Day Meditation Challenge.
So I wanted to share with you two quick audios from the Challenge. In these two excerpts, I answer some excellent questions from the participants.
For context, we've spent the last four days learning and practicing basic mindfulness meditation. And the instructions for that practice are simple. 1. Take your seat. 2. Find your breath. 3. Label your thoughts "thinking".
I know, sounds really simple. But there's a world of depth and discovery hidden in the space between those words.
Question 1
So to paraphrase the questions, the first was about how we should relate to particularly sticky thoughts while practicing mindfulness meditation. And are we failing if we are not mindful of each thought?
This is an excellent question and I wanted to share my response with you. The audio is about 4.5 min long. Here it is:
Question 2
In this second clip, I'm responding to a question about letting go. How do we relate to challenging or strong emotions that arise during our practice? I answer this in the context of the mindfulness meditation practice which we've been learning this week during week 1 of the meditation challenge.
Here it the clip, also about 4.5 min long: