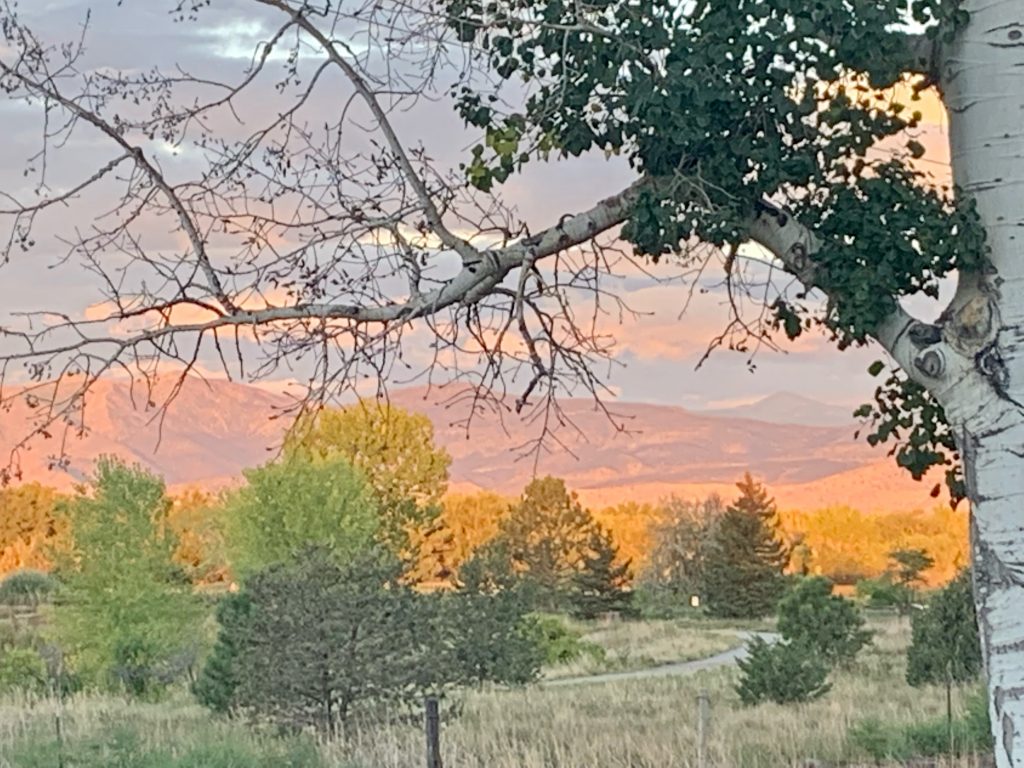 I just finished a 5-day contemplative care training at our local Zen center. Some people refer to this as death doula training.
It was moving, poignant, and heart-wrenching in the best way.
And needless to say, I shed more than a few tears as we confronted some of the more fragile parts of ourselves.
Directly contemplating one's mortality (and the mortality of our beloveds) has this way of putting you right up against it. There are just some things I can't ever imagine losing. And by things, I mean people.
Walking Each Other Home
Of course, we're all going to walk through that door someday. And I love how Ram Dass talks about it.
He says "We're all just walking each other home."
I love that so much.
It speaks so beautifully to what we're doing here together on earth. During the brief flash of our incandescent lives.
We're Called To Deeper Work
That there's a deeper story at work that isn't reflected in our daily grind, the media, and our culture at large.
Yes, we're building lives and livelihoods and fighting our respective corners. But on another level, I think we're all eventually called to much deeper work than that.
We touch into that work when we face our mortality and everything that comes up in that process. And it's a great metaphor for our mindfulness meditation practice.
In both cases, we are invited to tend to and heal the broken and disowned parts of ourselves and our lives.
Just as our culture furiously tries to hide death and our mortality and our "ancient treasures" as one person in my course lovingly referred to our aging family members. So it also compels us to honor and share only the shiny, happy, thriving, successful parts of ourselves.
But practicing mindfulness is an invitation to enter the present moment, without that judgment, and honor it all.
Attention to the broken pieces
Again, allow me to turn to a poem from The Way of the Wise Woman for help in expressing these ideas.
lviii.
The Wise Woman knows there is a well-worn
Path to that end and all maps lead there,
To that inner devastation, the war-torn
Human heart, the place where
Attention dwells;
The path out of hell
Passes through the broken heart
So that's where all healing has to start.
It is by loving Attention to the broken pieces
That Human suffering eventually ceases.
After the last 5 days, I'm more certain than ever that tending to the broken, misshapen, traumatized, hurt, and disowned parts of ourselves is where we find the juice for transformation.
For me, it's the pathway home to my own broken but beating, loving, feeling, and healing heart.
Through mindfulness meditation, we can begin this healing process and help walk each other home.