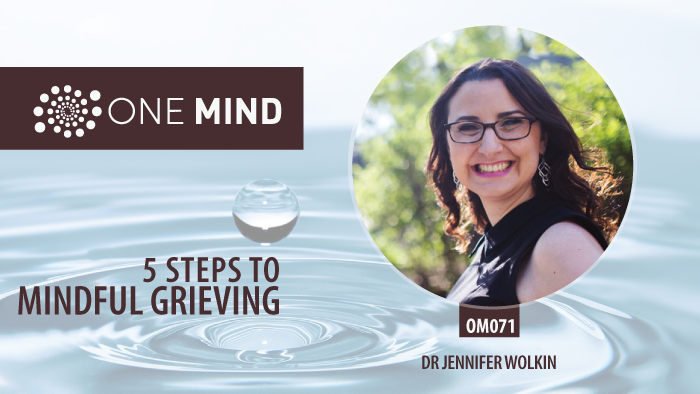 It's been a challenging few weeks here in the United States. There's been a surge of violence on a number of fronts.
Because of social media and our 24 hour news cycle, we are all a lot more exposed to the violence and trauma of these events.
If you're like me, it hits you right in the gut and knocks the wind out. When that happens, it's important to find ways to mourn and grieve.
So this week I'm sharing a wonderful and insightful interview with neuropsychologist and professor Dr. Jennifer Wolkin. She lays out 5 essential steps in the process of mindful grieving.
And one thing that amazed me about this interview – and about grieving in general – is how ultimately life positive it is. As Dr. Wolkin says, we all need to grieve to move forward.
It's not always easy, but it's important for the health of our heart, mind, body, and spirit.
The 5 Steps To Mindful Grieving
Learn more about the work of Dr. Jennifer Wolkin and BrainCurves
Email Dr. Jennifer Wolkin
Download this mp3 audio of Ram Dass on grief and loss