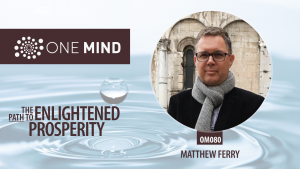 Bio
Matthew Ferry creates lasting results by teaching you how to be happy now, regardless of the circumstances of life.
For over two decades, he has coached and trained CEOs, top sales professionals, entrepreneurs and Wall Street heavy hitters to thrive during chaotic and devastating circumstances.
Matthew Ferry is the worlds preeminent authority on The Drunk Monkey, his nickname for the mind, and the underlying cause that blocks you from attaining what you truly desire.
As a happiness and success expert, he literally wrote the book on The Drunk Monkey and is passionate about sharing his street-tested techniques to get it under control so you can make more money, have better relationships, and finally experience the balance and life satisfaction you've been craving.
Known as a global thought leader in personal transformation, Matthew Ferry has penned many powerful books and life-changing programs including Instant Inspiration, The Truth Virus, Transforming Fear into Action, Creating Sales Velocity and Ridiculous Bliss.
If you are ready to get into massive action on your goals while being in a state of unexplainable happiness and peace, then Matthew Ferry's provocative, left field approach is perfect for you.
Links:
Pick Up Your Gifts from Matthew Here
Matthew's Website
Matthew's Facebook Page
Matthew's Youtube Channel
Matthew's Article Ten Myths About Enlightenment