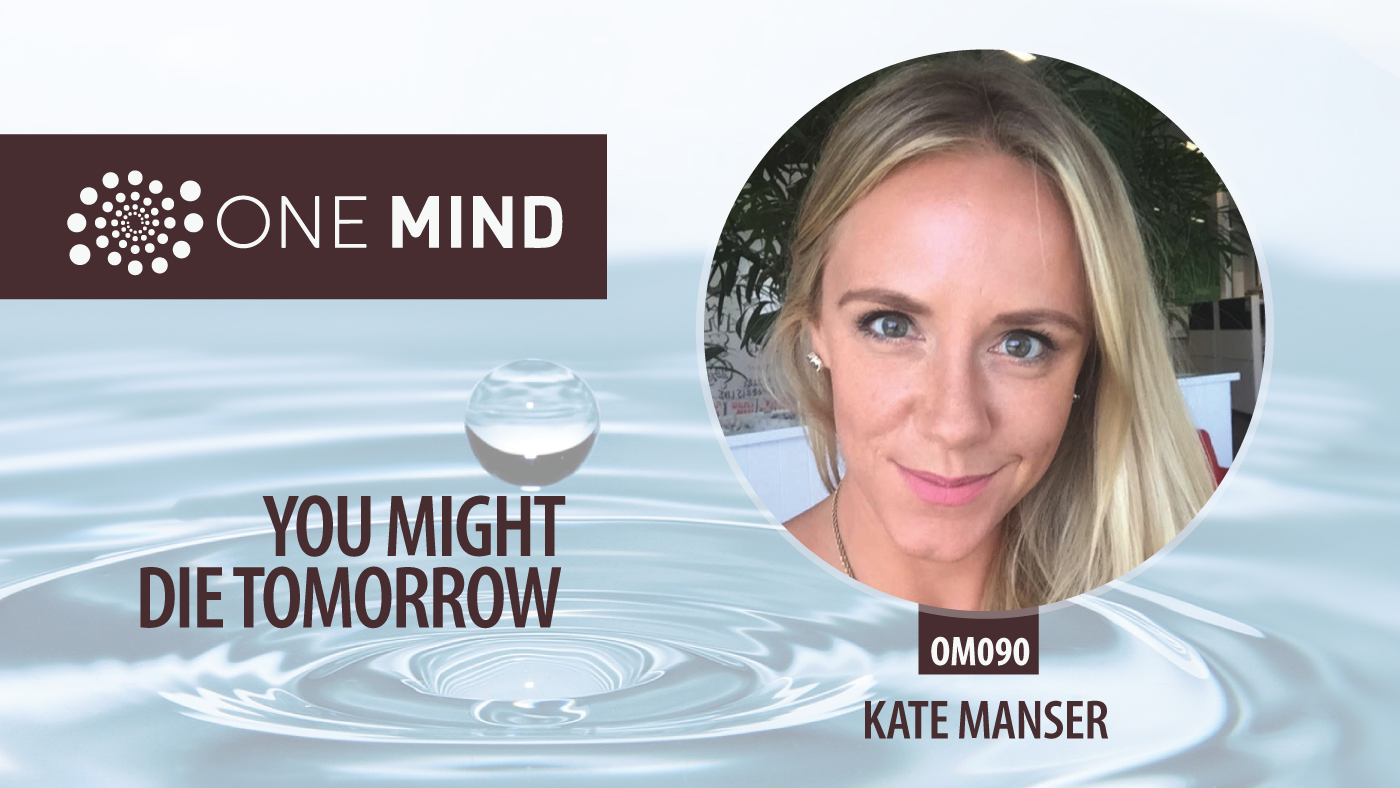 Kate Manser is so happy to be alive. Here's her story.
In 2013, Kate's 27-year old manager at Google and her 27-year old college friend died in unrelated, unexpected tragedies. It shocked and terrified her, and she developed a fear of death that began to take over her life: she would imagine getting hit as she crossed an intersection, envision how the phone call would go when she got the news that her mom died, and avoided taking any risks out of fear of the unknown. It completely clouded the beauty of awe life.
About a year later, Kate's colleague and adventure idol Dan Fredinburg was killed in the Nepal earthquake while climbing Mount Everest at 33 years old. As she struggled to make sense of the loss, she realized that he knew he might die climbing that mountain, but that he had to climb it to truly live.
In that moment, everything changed for her: she realized that she has absolutely no control over when or how she dies — but she has complete control over how she lives until that mystery moment comes. All of the energy Kate spent on her fear of dying was instantly channeled instead into living every day like she might die tomorrow.
Since then, she has made radical shifts in her life to better align with her soul — including quitting her job at Google, traveling around the world for two years, and writing a book about how thinking about your death makes life better — but no shift has been as radical as her shift in perspective. She lives urgently, loves wildly, and is so grateful to be alive.
Life is beautiful. Experience it with Kate via her blog, social media, and in her upcoming book, You Might Die Tomorrow.
LINKS:
Kate's Website
Kate's Facebook Page
Kate's Instagram Page
Preorder Kate's book "You Might Die Tomorrow" Here.
Want Kate to facilitate The Death Bed Meditation at your location? Contact her here.
Kate's Art installation at Burning Man