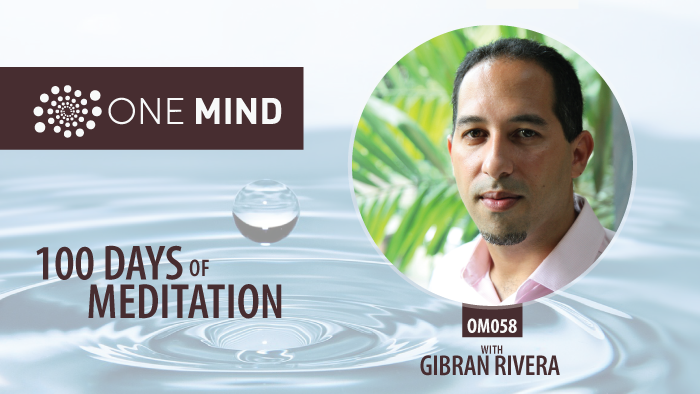 Gibran Rivera is an internationally renowned master facilitator who has devoted his life to the development of leaders and organizational transformation.
Recently, he completed an inspired run of 100 days of meditation.
In truth, that's not all that strange for Gibran. He's walked a meditation-based spiritual path for more than a decade.
Instead, what's interesting is how this recent meditation immersion parallels his journey to give up alcohol and marijuana. Something Gibran struggled to moderate for a long time.
But now, thanks to a personal breakthrough supported by medicinal plants, Gibran has given up these "addictions" and experienced a resurgence in his meditation practice…and in his life.
In this wide-ranging interview, Gibran and I explore spiritual practice and spiritual awakening in the context of his life as a "minority," a social activist, politician, father, and facilitator.
A Relentless Commitment To Clarity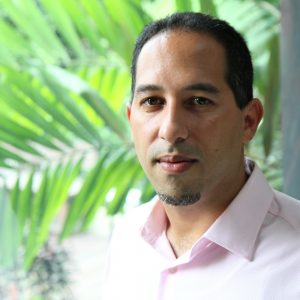 Raised in a devout Catholic family, Gibran's story starts with his immigration to Western Massachusetts from Puerto Rico when he was 12 years old.
It traverses intentional communities, spiritual awakenings, political ascent, a devastating fall from grace, and a relentless commitment to spiritual ideals and the pursuit of Self-knowledge.
Among many highlights, Gibran shares the story of his encounter with a tantric spiritual master and his subsequent struggle to accept her as his teacher.
He also provides in-depth insight into the potent role and potential of entheogens on the path of healing and awakening.
What are entheogens? According to Wikipedia:
An entheogen ("generating the divine within") is a chemical substance used in a religious, shamanic, or spiritual context that often induces psychological or physiological changes. Entheogens have been used to supplement many diverse practices geared towards achieving transcendence, including meditation, yoga, prayer, psychedelic art, chanting, and multiple forms of music. They have also been historically employed in traditional medicine via psychedelic therapy.
In this interview, Gibran Rivera and I discuss:
The origin of Gibran's commitment to social justice
How spirituality influenced his early career as a social justice activist
How reading Malcom X led to his first awakening
How reading deconstructionist literature catalyzed his second awakening
His encounter with a tantric spiritual master
The definition and role of entheogens on the spiritual path
How and why meditation is such a powerful tool to prepare for and then integrate spiritual experiences
Show Notes
Learn more about Gibran Rivera's work
Connect with Gibran directly
Sign up for Gibran's Evolutionary Leadership Workshop