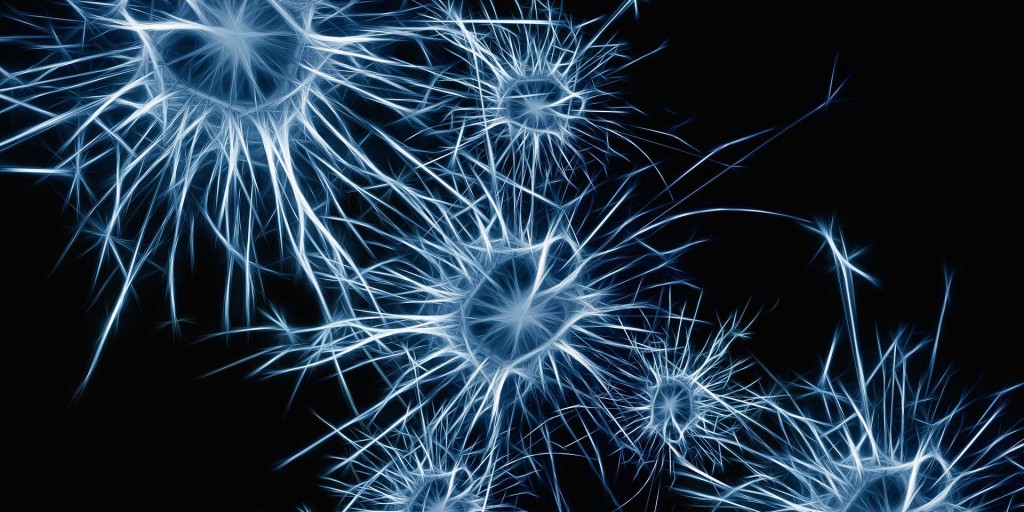 Is meditation a science or is it an art? Is it both? These are questions that have occupied the great masters and practitioners of the East for eons.
But in this short guide to the science of meditation, we explore how meditation has started to captivate the great minds of Western science.
In the last decade, there has been an explosion of scientific research into the salutary effects of meditation on everything from stress and pain management to elite athletic performance.
Advances in medical technology, especially fMRI scans, have allowed researchers to more effectively study meditation's effect on the brain.
According to Wikipedia:
The process of meditation, as well as its effects, is a growing subfield of neurological research. Modern scientific techniques and instruments, such as fMRI and EEG, have been used to study how regular meditation affects individuals by measuring brain and bodily changes.
What was once considered a mystical curiosity indulged by lazy hippies is now regarded as a serious and transformative practice from the hallowed halls of Harvard to the world-building tickers of Wall Street.
In this guide to the science of meditation, you'll learn about:
The latest scientific research into meditation
Herbert Benson, the grandfather of meditation research
The effects of meditation on the brain
The effects of meditation on stress and pain management
Why Harvard recommends meditation to business leaders
The Relaxation Response
The incredible benefits of moving meditation
How meditation can help you regulate your emotions
How meditation can improve focused attention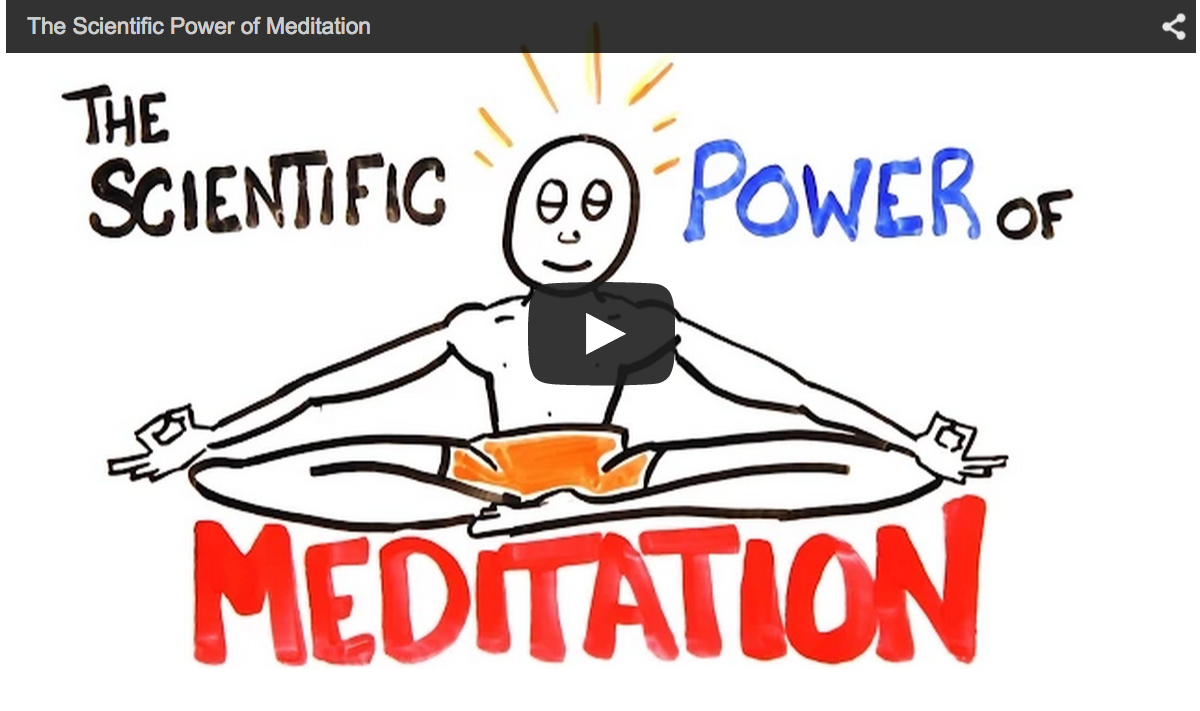 Brain Science & How To Manage Pain Through Mindfulness with Dr. Jennifer Wolkin (Audio)
Do you suffer from chronic pain? Did you know it's possible to reduce your pain through meditation and mindfulness? Are you aware that meditation can help reduce the stress related to chronic pain? Now more than ever, clinical psychologists are using contemplative modalities like meditation and mindfulness to help their clients manage pain. Whether you suffer from physical, psychological, or emotional pain, meditation can help with stress, trauma, and illness.
> How The Brain Changes When You Meditate
Research on neuroplasticity gives neuroscientists a framework for tracking meditation research. And the Center for Investigating Healthy Minds at the University of Wisconsin-Madison is beginning to see that "even short amounts of practice," like 30 minutes of meditation per day, "can induce measurable changes in the brain" that can be tracked on a brain scanner.
> The Scientific Power of Meditation (Video)
Do you want to learn about the scientific power of meditation? Check out this delightful video from the folks over at AsapSCIENCE. In a simple but power packed 3-minutes, they give you a boatload of digestible data on the science of meditation. If you've been looking for a simple way to learn about the latest neuroscience and what it tells us about the benefits of meditation, look no further.
> Why Harvard Says Mindfulness Is A "Must Have" For Business Leaders (And Pretty Much Everyone Else!)
What can neuroscience tell us about mindfulness meditation? Can it, as some people suggest, improve our capacity to change and adapt in stressful situations? And why does a recent article from Harvard Business Review assert that practicing mindfulness is essential to effective leadership?
> 6 Steps To Release Your Relaxation Response
Do you struggle with stress? Are you uncertain of how to deal with it? Then you might consider developing your capacity for the relaxation response. Allow me to explain. In 1971, a Harvard trained medical doctor published a landmark book. It was called The Relaxation Response. It was a revolutionary moment that's easy to see in hindsight. But at the time, it was like a tiny pebble rolling down the mountain which eventually triggered a landslide.
> Harvard's Guide To Tai Chi (Moving Meditation) (Audio)
What is tai chi? Is it true that this ancient martial art, often referred to as a form of moving meditation, can impact the health of your mind, heart, bones, nerves, muscles, and immune system? In fact, the latest research out of Harvard supports these claims and more. Of course, Tai Chi masters have known this for hundreds of years. And the benefits, they say, go much deeper than physical and mental wellness. Tai Chi is also a powerful and honored mindfulness practice. As Harvard's Dr. Peter Wayne puts it, "I think of Tai Chi as a form of meditation or mindfulness on wheels!"
> Meditation 101: A Beginners Guide With The Tips, Benefits, & Techniques You Need To Know
There are countless approaches, benefits, techniques, and schools of practice. And if you're like most people, you're probably looking for a simple and comprehensive overview. Where should you start? What are the different approaches? When should you meditate and for how long? Finally, what are the benefits of meditation and what does science tell us about it?
> How To Be 10% Happier with Bestselling Author Dan Harris (Audio)
Can meditation make you 10% happier than you already are? According to Dan Harris, the co-anchor of ABC News' "Nightline" and the weekend edition of "Good Morning America," the answer is unequivocally "Yes."
After covering the religion beat for ABC News, Dan discovered meditation and wrote the bestselling book 10% Happier: How I Tamed the Voice in My Head, Reduced Stress Without Losing My Edge, and Found Self-Help That Actually Works–A True Story. He's been evangelizing to skeptical, scientifically-minded folks ever since.
> How Meditation Can Save Your Life (Infographic)
Check out this snazzy infographic to learn more about the physiology of stress and how meditation reverse the effects of stress.
> How To Turn Meditation Into A Keystone Habit (Audio)
Did you know there is actually a science to making meditation a lasting habit? A lot of people struggle to be consistent with meditation. And that's understandable, because meditation can be challenging. But we can actually make it easier on ourselves. One way to do that is to learn the science of habit formation. It's not as hard as you may think. You just need to learn how to hack into your habit loops. That's something that just about anyone can do.
> Deepak Chopra: Meditation and your DNA
Science has proven that a meditation practice has the power to improve our health, both mentally and physically. But did you also know that meditation can actually change your DNA? Science is validating the opinions that shamans, gurus and yogis have had for years.
> Neurons That Fire Together, Wire Together
What is neuroplasticity? Want to break a habit or change the way you feel about something? Change your brain physically with contemplative exercises and watch your thinking and points of view change. It's relatively easy when you know how. Meditate. Several research studies have shown that contemplative practice, such as meditation, can physically transform the structure of your brain and thought patterns.
> Meditation Develops Your Capacity for Emotional Control
A study by UCLA psychologist, Matthew Lieberman, shows how meditation works. Psychologists have long believed that if you talk about your feelings, you're generally better at controlling them. However, not so long ago, they didn't understand why. Meditation techniques are designed to help people pay attention to their emotions without attaching strong reactions to them. This makes them better at emotional control.