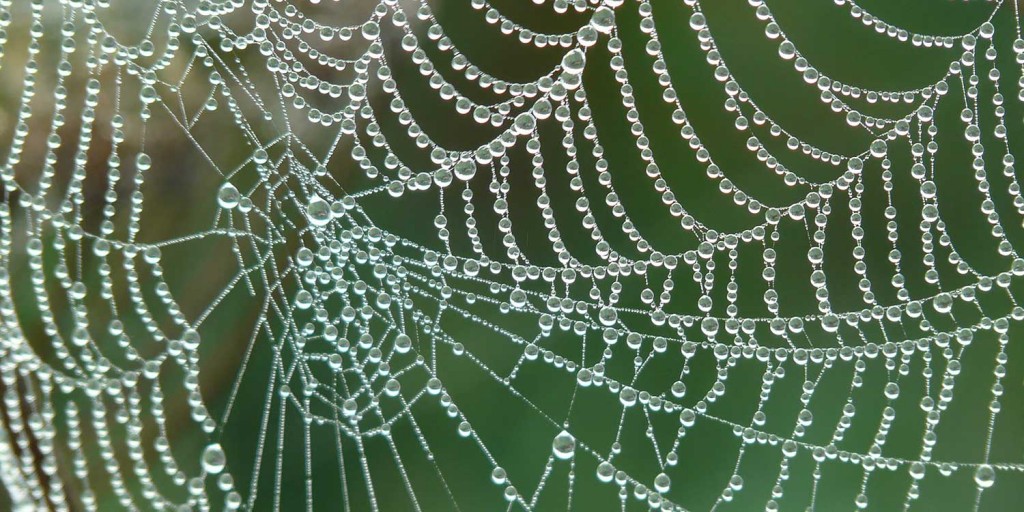 Did you know that meditation training is offered to the traders at Goldman Sachs? Google and Salesforce are serious proponents as well.
In fact, over the last few years, big business has wholeheartedly embraced the calming and focusing effects of mindfulness and meditation.
On the surface, you might think business and meditation make for strange bedfellows.
After all, we don't tend to associate the peaceful and transcendent values of meditation with the hard-charging and aggressive tactics of the business world. And truth be told, each side has probably done a fair bit of looking down their noses at the other.
Mindful Work: The Benefits
But times are changing, and it seems that the bold lines that distinguished these two pursuits are blurring.
In addition to supporting happy, healthy, and focused employees, meditation—according to some businesses—can also save money and dramatically reduce the ballooning healthcare costs associated with work-related stress.
The Harvard Business Review goes so far as to say that the salutary effects of meditation on the brain are so positive that it's a "must have" for business leaders.
But can meditation and mindfulness truly make a difference in the business world? If so, how?
In this short guide to mindful work, you'll learn:
How meditation changes the brain
The history of meditation in the workplace
Why mindfulness classes are offered at Aetna
How meditation can improve your focus
How mindfulness can improve your performance at work
The relationship between meditation and productivity
> Interview with David Gelles, NYT Reporter and Author of Mindful Work (Audio)
How is meditation changing the world of business? This is the central question that drives David Gelles' book Mindful Work: How Meditation Is Changing Business From The Inside Out. In the West, meditation has evolved from an esoteric contemplative art—practiced by a few to attain an elusive spiritual jewel called enlightenment—into a form of pragmatic training for spiritual, mental, emotional, and physical wellbeing. As part of the most recent iteration of that development, much of the business world has started to embrace mindfulness.
> Why Harvard Says Mindfulness Is A "Must Have" For Business Leaders (And Pretty Much Everyone Else!)
Why does Harvard conclude that practicing Mindfulness is essential for CEOs and others in the c-suite? Because new studies show that this ancient practice confers the type of benefits are essential for outstanding leadership. Learn more about how meditation changes your brain and helps you cultivate the skills necessary for authenticity, creativity, and the complex thinking you need to effectively and compassionately lead others.
> How Meditation Impacts Work, Love, and Art with Kenzo An (Audio)
I will never forget when I first met my good friend Kenzo An. It was 17 years ago. We were in our early 20's, both of us on our first meditation retreat. Little did I know that over the next 15 years, we would travel together to India, Spain, Italy, France, Denmark, London, and other far flung places to explore meditation during extended silent retreats.
> 7 Ways Mindfulness Improves Your Performance At Work
Can mindfulness improve your performance at work? Many businesses are embracing mindfulness and meditation training to help their employees. But what's the actual benefit of mindfulness at work? And can it really help you?
> 4 Mindfulness Tips to Stay Focused, Outsmart Distraction & Achieve Your Goals
Do you struggle to stay focused on your goals? Do you get easily distracted from the things that are most important? In work, in play, in love, and in life, focus is what allows us to get things done. It's the doorway to deeper insight and self-knowledge, and it's often the domain where we come to know our deepest strengths and our best selves.
It's also how we know and engage with the world around us. Our capacity to slow down, pay attention, and appropriately respond to a dazzling array of life experiences is a big part of what makes you and me human.
> 5 Steps To Mindfully Embrace Criticism At Work & At Home
Criticism. Yuck! I don't know many people who enjoy or embrace it. Do you like criticism? I sure don't. It's always a bitter pill to swallow. But the truth is, feedback and criticism can help us grow. Thoughtful and caring criticism expands our horizons and helps us see beyond our blinkered views. Here's how mindfulness can help you embrace it.
> Introducing Mindfulness into the Workplace with Bud Torcom (Audio)
Bud Torcom is the CEO and Co-founder of Mazama Media, a digital media agency and a member of Facebook's exclusive Small Business Council. As Bud's company grew, he took on more and more stress and anxiety. He realized he needed to reduce his anxiety and discovered a guided meditation app called Calm. It was a game changer. His experience was so enriching that he decided to introduce meditation to his employees by creating a meditation nook in his office.
> The Journey From Chronic Corporate Stress To Mindful Presence (Audio)
What happens when you find that you aren't actually living your own life? When you're there, but not there? When the perfect Molotov cocktail of stress, ambition, and an ego-infused corporate culture drive you to physical breakdown. Because, it happens more than you might think.
> Meditation & Productivity: Everything You Need To Know (Audio)
Meditation and productivity. They certainly make for strange bedfellows. How, after all, can an ancient esoteric practice focused on "non-doing" help you to do more in less time with less wear on your system? This is the question I set out to answer in this episode of The OneMind Meditation Podcast.
> How To Get Rich With Meditation
Are you rich? Do you feel that you have what you need to be happy? A lot of people don't. Why is that? It's an important question. Because as nice as it is to have lots of money and beautiful things, I believe real wealth comes from within. Let me explain.
> Mindfulness, Flow States & Peak Performance with Dr. Greg Cartin (Audio)
What is flow? According to Dr. Greg Cartin, a sport psychology consultant who works with professional athletes, artists, and performers, it's a unique intersection of skill and challenge where the challenge at hand is just a hair more demanding than our actual skill level.
These are the conditions that give rise to flow states, when we are so immersed in the moment that any trace of self-consciousness falls away and we are oblivious to the passing of time. In this episode, Greg talks about how mindfulness informs his work coaching pro athletes on their mental game.
> The Success Secret of Top-Level CEOs
Many people are discovering how the consistent practice of meditation improves your response to life's challenges. It seems logical that meditating would be a useful tool for business success, too. The changing nature of business often leaves us cloudy, stressed, and non-productive. Using meditation techniques can give you clarity to make better decisions. It helps you see solutions, rather than focus on problems. It allows you to tackle challenges with a sharp mind. It boosts morale.