Here's what we've got for you:
5-Part Email Mini-Course

To help you build a practice full of peace.

5 Guided Meditations

To take your course lessons deeper.
4 Gorgeous Infographics

To inspire you.

30-Day Meditation Challenge

To help you launch your daily practice.
There are more great reasons to meditate than ever before.
Here are just a few reasons you should give it a try:

✔︎ Decrease your stress & anxiety ✔︎ Discover an inner source of peace ✔︎ Enhance your creativity ✔︎ Center your mind ✔︎ Build your confidence ✔︎ Improve your concentration
SIGN UP FOR THE FREE COURSE AND GET ACCESS TO 5 GUIDED MEDITATIONS, 4 INFOGRAPHICS, AND A 30-DAY MEDITATION CHALLENGE.
FREE REGISTRATION
I was struggling to begin my meditation practice. This course got me started, and it inspires me to keep going - I keep listening to the guided meditation audios again and again! Very grounding. I'm finding a new, more peaceful, me.

Anni K.
The truth is, if you are willing to invest some
old-fashioned hard work, you're already 80% there.
We can help you with the rest.
So why wait to start?
You should try this course if:
You want to center your mind
You want to develop a source of inner calm
You need a tool to deal with overwhelm and stress
You long for a deeper connection with life
You just want a simple way to start a daily practice
You are curious and want to experience meditation
These days, meditation is officially mainstream. It's been on the cover of TIME magazine  twice  in the last decade.
Who meditates? Not just yogis, monks, and hippies anymore. Today, professional athletes, A-list actors, CEOs, Oprah, and probably your neighbor all meditate.

And with good reason! For the first time in history, there is a growing body of scientific research from top institutions heralding the health and wellness benefits of daily meditation.
I have a little experience with meditation, but this course helped me take it to another level. I learned a lot and found a deeper source of peace.

Daniel E.
Our aim is simple. We want to help you find that invincible center in yourself.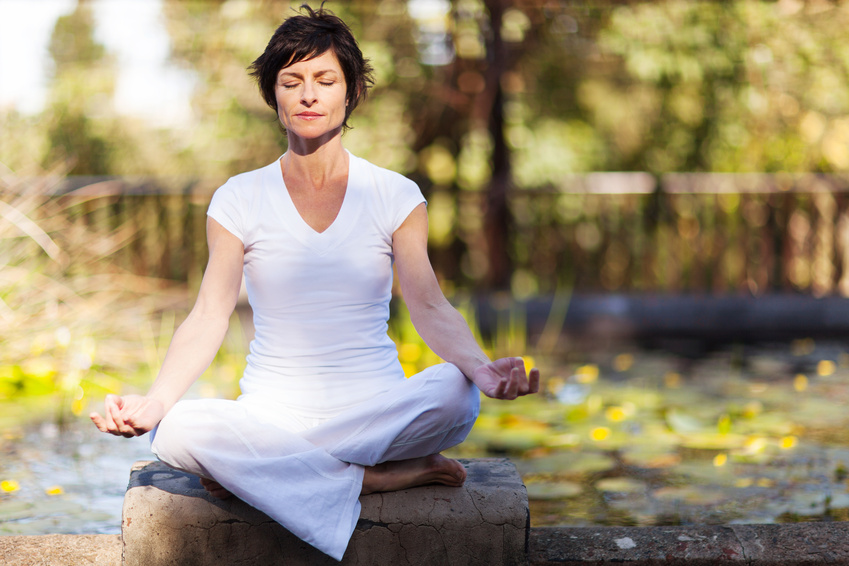 That still calm center is in everyone. You probably know that already. And more than that, we want to teach you how to cultivate a steady patient practice that will help you live from that calm center.
ALSO GET ACCESS TO:
→ About Meditation's best how-to articles curated into a 5-part email mini course
→ 5 Guided Meditations to accompany your course lessons
→ 4 Gorgeous infographics to inspire your practice
→ A 30-day meditation challenge to help you launch your daily practice
START MEDITATING NOW