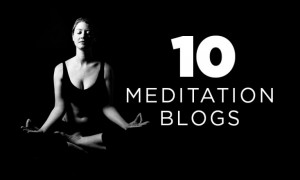 Rated The #1 Meditation Blog To Follow by DoYouYoga.com
"If you're brand new to meditation, this is a great place to start. This blog addresses the struggles newbies face and provides tips and tricks to make it easier to keep practicing meditation, even when it's hard. This whole website is a great resource for meditators. You can even download a free mini course on how to get started meditating, and the best part is, it's totally free!" —DoYouYoga
About Meditation Featured on WholeU.TV
How To Meditate Course Feedback
(You can learn more about the free course here)
"I want to thank you for all you have done. …this has been such a blessing to me. I am so excited to use meditation in my daily life. Morgan you have gone above and beyond what I expected. Thank you again for everything. Sincerely." —Wendy
"Thank you so much!! It has been a very kind and simple way to introduce me to mediation….Most of all I appreciate the flexibility and no pressure approach. Thank you. Warm wishes." —Carolina
"I must say that this was such an incredible experience and I am so thankful to you all. This has opened my mind and led me down such a strong and powerful path in my life. I can truly say that it changed the person I was, and I will never be the same again. I look at things differently, even colours seem brighter to me now. Your layout of the program was spot on and flowed beautifully. I did not find any negative aspects to the program whatsoever. It led me to further my knowledge and try and awaken my consciousness even more. I want to so truly and so sincerely thank you for this. You are a wonderful group of people doing such a good thing for human existence. Forever grateful." —Kayte
"Firstly, THANK YOU so much for the meditation mini-course, I really enjoyed learning more about meditation and getting the reassurance that what I had been doing wasn't wrong. I think the course was pitched just right. I have been mostly doing guided meditations in the past but had felt I was missing out on something and had found it difficult to concentrate at times so your focused meditation instruction has really helped. Thank you once again and best wishes." —Sonya
"I have greatly benefited from these lessons. Starting off with the technique counting to five and back down again focusing on breathing, this actually worked for me and I've been trying different methods off and on for years. Then my practice became even better with the information you provide on free awareness, what to expect, thoughts and more thoughts, and to just ignore until they become a stream of thoughts…amazing! This has helped me beyond words! I so appreciate your insight and descriptions and analogies. You are a wonderful teacher, a gift few possess. After reading why it's important to meditate with others I decided to attend a meditation group. You were right, afterwards the energy was amazing in that room! Thank you for that, I do believe everyone should do this especially those having difficulty with meditation. I greatly thank you. Love and peace." —Amy
"I loved the course! Although I'm not new to meditation, I have only maintained an increasingly more routine and regular practice over the last few years. I think one thing missing throughout the 'irregular' years more than guidance was community. I have found that in the past several years in my yoga practice and teacher training, but I was very pleased to find your offering as well. What I most appreciate is that you don't offer this training from a 'canned' perspective, but obviously from a very personal, experiential place. And I know we all gotta make a living, but you didn't bombard us with mercenary ads for your service while offering a 'taste' ! You really gave everyone what they need to develop their own practice. I think one of the obstacles that held me back from a regular practice was letting go of expectations of results. My experiences day to day vary, and these days I'm okay with that!" —JT

"I thoroughly enjoyed this class. I especially loved the guided meditations to help send my meditation technique in the right direction. Since I started this course, I've learned how to sit still and relax. Quieting my mind is a struggle. I loved the sessions that patted me on the back assuring me I was going in the direction but letting me know the benefits I have received since starting this course, for example, I am calmer, a little more grounded, and I make an effort to stay in the moment. You taught me to find my technique and stck with what works. I am very grateful to you for including me in this opportunity. You have helped me in my new found journey in life. So, once again, thank you!" —Emily
"The course was wonderful, it was exactly what I needed at this time in my life. I feel more peace than I can ever remember. I am very thankful each lesson." —Michael
"I wonder how much feedback you get from the site, but in any case I just wanted to let you know that I appreciate what you are doing with AboutMeditation.com and that I benefit from your insight.  Keep up the good work." —Keith
"Hi Morgan, thank you for your mini course. It does help me to clear my mind. I like the way you make it so simple and straight forward. Of all what we need to mediate are: intention, still, relax, attention, awareness and never create another problem when mediate." —Joey
"Thank you for your generosity in providing this free course. I will be buying the course that we talked about on Facebook. The course was great, it was varied enough to give you a taste of different styles of meditation and what worked best for you. As a fellow nearly 60 I have found your meditations very easy to get into." —Chris
"I didn't notice anything, that is till today. NO lies. But I will get to that. The Who am I, I missed the mark on that one. I felt like nothing. Then going through Facebook I read a passage and it made sense. I am light, energy, and my soul. Back to today, I have tried this yoga routine off and on for years. Today I started to do what I always have, wanted to control my wobble, feelings of fear, just a whole mess of things. None of which was helping. Then, I let go. Let it be what it was. It all changed. Everything smoothed out, every my breathing. I ain't saying I was zen, cause I was excited, yet didn't focus on that. I was aware of it all. I am still in awe. Thank you I will continue to meditate, and joining a group Saturday. Thank you once again." —Geoff
"I am a very long term Buddhist practitioner.  But I have always been far better at theory than practice.  That, coupled with guilt over my giving up on Tibetan meditation practices, has led me to abandon my cushion.  Your course really has not taught me anything new. However, it has led me to rediscover simple basic breath practice and caused me to return to my cushion on a daily basis and enjoy it.   That is a very big step for me and thank you." —Larry

"Firstly thank you so much for the course…I have always wanted to learn how to meditate and found it quite challenging..I am however in the very early stages of your course as I feel the need to flourish in every lesson…I really want to make this work for me…and I'm thoroughly enjoying it!! Many thanks again.. it's really appreciated." —Michelle
"I found these lessons helpful, I have been meditating for about 5 years and don't know if I am doing it right, I have googled sites about meditation. This course helped me with some questions I needed answering, when I meditate I sit cross legged on my cushion with my hands clasped and try to keep my mind blank. Should I be concentrating on something or just stay with my mind blank? In these lessons I did learn that it's ok to have thoughts come into your head but just let them go, that was one of the reasons I thought I may not be doing it right but now I know even someone who has been meditating as you have for 20 years still has thoughts pop into their heads. Thanks for the help with your 16 lessons." —Tony
"I wanted to let you know how much I am enjoying your meditation course. I am also so thrilled and in disbelief that you guys have offered it for free! Thank you so much. I am only on Lesson 3.. I know.. slow. But slow and steady.. I will finish this! Thanks again! Keep up the great work!" —Meghan
"Hi, thank you so much for the wonderful experience. The course has been very interesting and helpful, I'm very pleased with all topics and tips. It has helped me with my personal practice and I found your advice very useful and easy to follow. The parts about being kind to yourself and leting everything go (not making a problem) have been especially helpful as it is something I struggle with the most. Thank you once again, you are doing great job." —Nela
"I reached the end of the course this week. Can I say a massive thank you as it has helped me no end throughout. I will keep everything I have learnt in mind and definitely refer back time and time again for tips and reminders. A great course that i will definitely recommend to others!! Big love from me!!" —Tom
"I thought the course was terrific.  I recently took a 300 hr yoga teacher training and recommended it to all my fellow trainees to use themselves and share with their students. I believe we are at a tipping point on mindfulness and meditation being accepted and studied more carefully in our society.  Not a moment too soon!Thanks very much for the gift of this course." —Ginny
"Thanks for the meditation course. I like the way it's aimed at modern Westerners." —John

"Honestly, I can't think of anything that I would have added to the course.   The most important thing that I got out of the course was to "not make a problem". That was priceless. I really liked the course and have already recommended it to a friend and will continue to do so in the future. It's a great introduction." —Arodi
"I loved the guide for meditation that I signed up for. It is extremely helpful and a great add onto my daily Mantra meditation I've been doing. I saw your article in Do You Yoga…I suffer from anxiety. I'm trying to avoid anti-anxiety meds and learn to help me deal with it through meditation. This course has helped me a great deal in trying to let go of the what if scenarios in my head! I try not to fight it as much or make it a problem." —Maya
"I want to thank you for helping me meditate easily.  The course is practical and what is very helpful to beginners is that you emphasize on the need to remain physically still.  I believe many websites do not draw enough attention to this technique.  Focused awareness seems to work well for me.  After progressively meditating, using your guidance, there seems to be much improvement.  At the beginning I experienced mind chatter, the mind starting to wander with fleeting images.  Now its easier, with the scenarios dissolving into blackness- its like a black hole of calmness.  The contents and issues in spirituality-paranormal websites/magazines intrigued me.  You could say that these became the catalyst.
I also realized the need to seek the truth which can only be found within oneself.  Meditation has helped me be more composed and detached in daily consious living.  These are some of the benefits I've experienced.  For the moment I'm studying internet marketing and novel writing.  Meditation will help me focus on the crucial aspects.  Nevertheless, I do feel the need to want to go deeper into meditation-like an endless journey.  I look forward to your other courses.  Thanks, warm regards and Namaste" —Raymund
"Thank you for the course! It is wonderful. The lessons that I have taken have been very insightful. Meditation has not come easy to me & you are the first person online who has provided steps to work through trying to figure out what to do & what to do with my mind & fidgetiness which I seem to have so much of." —Karen
"The website was advised to me by one of my teachers as I really wasn't coping well with a lot of things happening in my life. Mediating for around 10 mins a day really really cleared my mind and helped my cope with exams and getting on with my life. I never knew where to start before and this course was perfect so thank you!" —Katie
"I am so impressed by the meditation mini course, I don't know whether you have people who seem natural to it, but it was working for me on the first lesson. And it has gotten stronger and better on each one. Letting things be really taught me a lot, there were arguments in my head that I wasn't concentrating enough, but when the lesson told me to just let the thoughts be, they soon disappeared, because I wasn't concentrating on them anymore, I was "letting them be". That was a huge step in it for me.
On lesson 4, that was the strongest one I have had yet, I literally wasn't here, but here, when I was instructed to wiggle my toes to start coming back to my surroundings, the movement of my toes literally shocked me, I practically forgot that I even had a body. I then sat in awe for a while, I'm quite shocked at the power of it. It's when I finish meditating that amazes me, it feels like I've pressed a reset button, I can see the answers to any worries, it almost makes you laugh about situations of the day before, my mind says "why was I worrying about that?" and I feel almost untouchable from anyone's negative energy. And there's a fair bit of that around these days." —Adam
"I found the lessons rang true right away, addressing all my misgivings and resistance with solid, common sense principles. The tenets, tips etc. are very helpful and instructive and I found the articles (which I had time to read) very inspiring. The website is rich and I look forward to supporting my second round with more reading and more meditation. Thank you for this effort. I already feel the beginnings of wakefulness — and I have shared your website with a number of friends already."—Luba
You can learn more and sign up for the course here:


How To Meditate