About Meditation Team
We are a team of creatives who love meditation and how it helps us grow and thrive. Like deep sleep and delicious food, we feel it's essential to leading a rich life. Whether you want to relax, stimulate creativity, gain enlightenment, or cultivate compassion and mindfulness, we help you learn how to let go.
Tom Bershad – Cofounder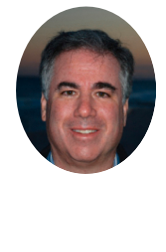 Like many who grew up in the sixties, Tom learned to question the status quo. This further inspired him to seek answers to life's essential questions.  Why are we here? Who am I? Where are we going? Is there something beyond this life?  Most people stop asking; Tom never did. His personal search led him through years of experimentation with a variety of meditative, healing and other consciousness altering experiences. Beginning at fifteen, Tom learned the practice of Transcendental Meditation. Several years later he went on to learn the teachings of other masters such as Yogananda and Muktananda. More
Morgan Dix – Cofounder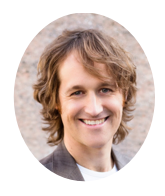 A veteran meditator, Morgan is a cofounder of AboutMeditation.com. He received 15 years of formal meditation training in a contemporary yoga and meditation ashram, where he also created online courses and learning opportunities for thousands of people. After meditating consistently for 20 years, he started sharing his passion for meditation through About Meditation. He creates online courses, writes articles, and currently hosts the popular OneMind Meditation Podcast, interviewing meditation teachers, researchers, and every day practitioners. Morgan was recently a guest teacher at a mind-body medicine workshop for students at Harvard Medical School and frequently writes about meditation for BeliefNet, Elephant Journal, DoYouYoga, and Performance Lifestyle. More
Bhakti Kulmala – Web & Graphic Designer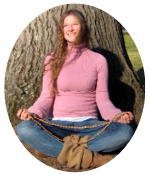 As a teenager, Bhakti's favorite spot in her hometown in Finland was the self-help and spirituality section of the local library. She always had a feeling that there is more to this world and to herself than the eye meets – and her practice of chakra, visualization, and mantra meditation quickly gave her powerful experiences of this. She studied the Bhagavad-gita and Upanisads in India, and taught Hinduism and Vaishnava philosophy at schools in Finland. She also enjoys playing Indian instruments and hosting kirtana/mantra singing sessions. More
---
Contributors
Rodrigo Tarraza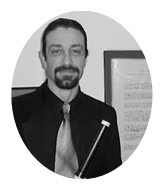 Rodrigo is an internationally renowned flautist, and one of the few musicians worldwide specializing in baroque transverse flute. He studied with Barthold Kuijken at the Royal Conservatory, The Hague and has performed throughout North America, South America, and Europe as both a soloist and chamber musician. He also performed the Flute, Saxophone, and EWI (Electric Wind Instrument) in the internationally acclaimed Jazz-Fusion Band, UnfulfilledDesires.
Rodrigo contributes guided meditations and music for About Meditation. He was a student of spiritual teacher Andrew Cohen, and has been practicing and teaching meditation for nearly 30 years. While in Holland, he studied Indian Classical Music intensively with the greatest living master of the North Indian Bamboo Flute, Pandit Hariprasad Chaurasia. Rodrigo lectures on Spiritual Transcendence in Music through the Ages.
Jeff Carreira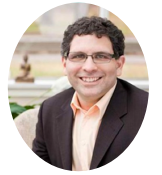 Jeff has an undergraduate degree in physics and spent five years as a research engineer before realizing that life's deepest questions could not be answered through science alone. After receiving a master's degree in education, he spent seven years working in the education field. Jeff embarked on a life devoted to awakening in 1992 when he met spiritual teacher Andrew Cohen and embraced the perspective of Evolutionary Enlightenment.
Jeff is a frequent contributor to About Meditation, creating The Problem Free Meditation System series of courses and writing blogs about meditation. Currently he co-leads the Evolutionary Collective and explores the transformative possibilities of a higher order of human relatedness. Jeff is the author of four books, The Practice of No Problem, The Miracle of Meditation, Philosophy Is Not a Luxury, and Radical Inclusivity. He is co-author with Patricia Albere of Mutual Awakening.
Amy Edelstein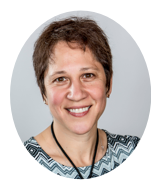 A Cornell University College Scholar, Amy has thirty years experience of transformational work, including a background in both Western and Eastern spiritual traditions, as well as in evolutionary spirituality, a philosophy that connects individual development with a deep sense of responsibility for our collective future. Amy studied with some of the great Vedanta and Buddhist teachers and masters of our time in Asia in the early 1980s and began work Andrew Cohen and his path of evolutionary enlightenment in 1986.
Amy contributes guided meditations to About Meditation. She has spent more than two decades focused on spiritual practice, collective transformation, and the evolution of consciousness and has clocked many hours on the meditation cushion in long retreats. She is the author of Love, Marriage & Evolution, an innovative book about how to make relationships work. Amy now lives in historic Philadelphia where she enjoys taking long walks, reflecting on cultural development on the same streets where early American thinkers envisioned ways to foster greater freedom and happiness for all.
Betsi Iris Mufson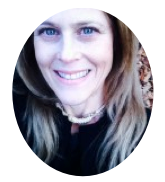 Betsi iris Mufson MSW was the free spirited grad student at Smith College who wrote her thesis on the use of meditation in psychotherapy. Research for this study introduced her to eastern meditation which she has practiced for almost three decades. Betsi has been vegan for 25 years, is a certified Hatha yoga instructor, and is a passionate advocate of holistic health. Through her work as a psychotherapist & wellness consultant, Betsi finds endless inspiration and uses her integrative guide: The 7 Essentials to Radiate Wellness to assist clients in achieving vibrant health & ageless beauty!
Betsi contributes regular articles to About Meditation and  wellness articles on sites such as MindBodyGreen. You cam learn more about Betsi's work on her website Radiating Wellness and receive her One Dozen Rituals for Sustainable Happiness by email here. Work with Betsi or join her at her evolving blog space.
Katherine Miller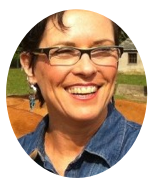 For 39 years Katherine has been exploring what keeps us healthy, in body, mind, and spirit. While pursuing the answer, she became a vegetarian, vegan, and a raw foodist. She studied macrobiotics, raised a family, and became a yoga and meditation teacher. She served as an Executive Chef for 14 years, creating gourmet, whole-food experiences for thousands of people, and learned how to shift their experience of healthy eating into a new dimension of possibility and pleasure.
As a graduate of the Institute of Integrative Nutrition and Holistic MBA, she is a certified health coach. Katherine is the founder of Kosmic Kitchen, where she offers celebrated online and in-person classes founded on her experience with the healing properties of  whole-food, nutrient dense, plant based eating. She combines that with her knowledge and skills gleaned from practicing and teaching yoga and meditation for a truly holistic approach to health. Katherine contributes guided meditations to About Meditation.
Thomas Dixon
Thomas is a freelance writer, student of martial arts, and an avid practitioner of meditation. He has been practicing for over 15 years in the traditions of Zen Buddhism and Advaita Vedanta. He also cites Adi Da as one of his primary spiritual influences. Thomas contributes articles on the finer points of how to meditate.